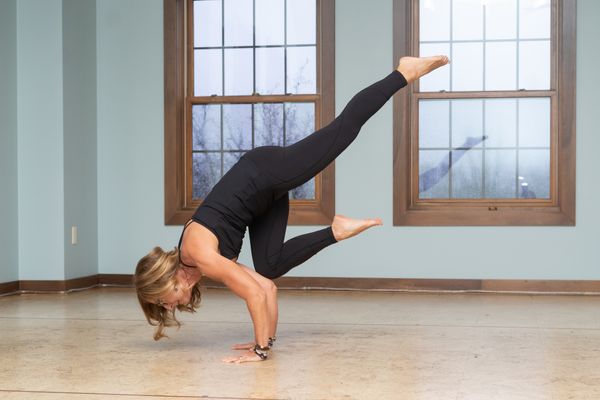 Julia Haines
Instructor l RYT 200
Julia Haines discovered yoga in 2013 when her youngest son was about to go away to college and told her "Mom you need a new hobby besides me now." After moving to the area in 1986 she had taught fitness classes and was the Fitness Director at a local fitness center before deciding to stay at home to raise her three children. Realizing that she did in fact need something to do as an empty nester and having been away from fitness classes for a while, she decided to try one of their yoga classes to "stretch" before jumping back into an exercise routine. It did not take long for her to understand there was so much more to yoga than just stretching!
After a few months of practicing yoga, she noticed the back pain that she had been seeing a chiropractor for every two weeks no longer bothered her. Seeing the physical and emotional benefits yoga brought into her life Julia also fell in love with the history and traditions of yoga.
In May of 2019 Julia enrolled in yoga teacher training with Kristine Mast and is a RYT 200 level yoga instructor. She believes introducing yoga, movement and mindfulness to children is very important and has been practicing yoga with her grandchildren since they were two years old. Julia is currently working on her Kid's Yoga Teacher certification. She is also a USUI Shiki Ryoho/Holy Fire Reiki III practitioner.