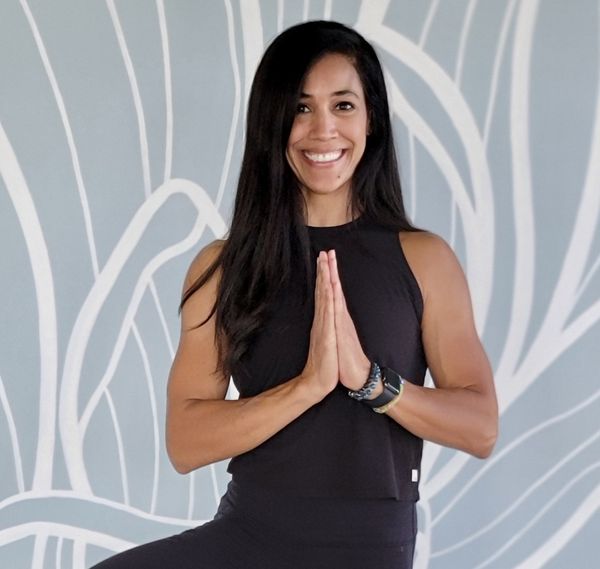 Jeanette Harris
Instructor | RYT 200 | Studio Owner
Jeanette began her yoga practice in 2010 while living in Chicago. A lifelong athlete and collegiate runner, yoga was something that had always intrigued her. After adapting to bodily injuries and searching for something different, she gave her first yoga class a try. The physical practice drew her in immediately. It brought benefits to the body she had never experienced through other sports or activities. But it was the other, unexpected, benefits of what yoga did to the mind and spirit which hooked her.
Jeanette moved to Michigan in 2015 with her family. Having already practiced at the studio while visiting over the years from the city, it was no question Muskegon Yoga would become her studio to practice in. It became more than just a place to practice yoga. It turned into a place of comfort, peace, and sense of belonging. This studio, its instructors, and the community have been a part of significant moments in Jeanette's life: the birth of children, the passing of a mother, the training to become a certified yoga instructor.
Jeanette went through yoga teacher training in 2019, and began teaching at the studio in 2020. She took over as owner in November 2022. She believes when we are in a state of loving acceptance, we attract more of the same. Muskegon Yoga, its instructors and members are the epitome of this truth. The "You Belong Here" motto is felt across ages, genders, yoga beginners to experienced yogis, and everyone in between.
Jeanette looks forward to the honor of continuing to cultivate the good vibrations this studio has provided to this community. When not at the studio, Jeanette enjoys hiking, lifting, cooking, playing with plants and dirt, and being as silly as possible with her loving family.