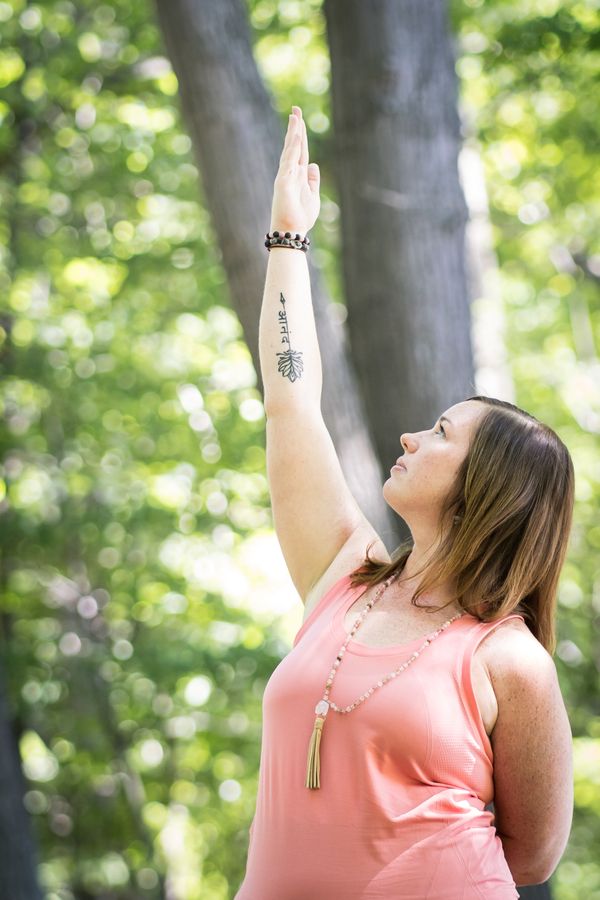 Emily Rogers
Instructor | RYT 200
Emily Rogers committed to her yoga practice in 2018 after attending a Gentle Yoga class at Muskegon Yoga. After dabbling in the physical part of the practice throughout high school and college, once she became the mother of two young children, it was truly the meditation piece that had her hooked!
Movement and meditation quickly developed into a necessary part of her everyday life. She found that it made her days calmer and she was kinder on her body and her mind. As time progressed so did her practice, it became much more than movement for her when the yogic philosophies came to light. Fascinated with Pantajali's Yoga Sutras, Yamas, and Niyamas, Emily decided to take the next step in her yoga journey and in January 2020 she enrolled in Muskegon Yoga's Teacher Training program under Kristine Mast.
Yoga Teacher Training can be intense, but completing it during 2020 presented all sorts of new challenges. The Yoga Studio had to be closed while the world figured out what the new "normal" would look like. Emily and her classmates had to meet outdoors to complete their Yoga Teacher Training, finishing in August 2020.
Yoga Teacher Training became an important outlet to channel all the feelings and energy that time had brought up for Emily. She credits her relationships with her fellow Yoga Teacher Trainees and the yogic philosophies they were learning for getting her through the difficult year of 2020.
To complete her Yoga Teacher Training requirements Emily taught her first yoga classes outside and virtually online. She remained hopeful the studio she considered her second home would reopen and she would have the opportunity to start subbing yoga classes there. That day finally came and as soon as Muskegon Yoga was able to reopen she was in the rotation to teach the $5 Community Heated Classes.
Emily later expanded her yoga expertise taking trainings in both Yin Yoga and Restorative Yoga. She began teaching her very own class in July 2022, creating a class that is a beautiful blend of a Yin Yoga and Restorative Yoga class.
In addition to yoga, Emily loves spending time outdoors with her husband and two children. Swimming, hiking, long car rides, and reading are her favorite ways to pass time with them.